Create My Account profile
Creating a Golden Software account is necessary to purchase online, register your products, and manage your product keys and serial numbers. All Golden Software purchasers
automatically have an account created
for them using the email address supplied during purchase. If you aren't the purchaser, create an account and register your license. Creating an account allows us to quickly access your information to provide timely support.
By creating an account, you are able to:
View order history
Manage email subscriptions
To create an account with Golden Software, visit http://myaccount.goldensoftware.com.
If you are a new Golden Software customer:

In the New Customer section, enter your information into the First Name, Last Name, Company, and Email Address fields.
Choose a password and enter it twice, in both the Password and Re-Enter Password fields.
Click the Create Account button.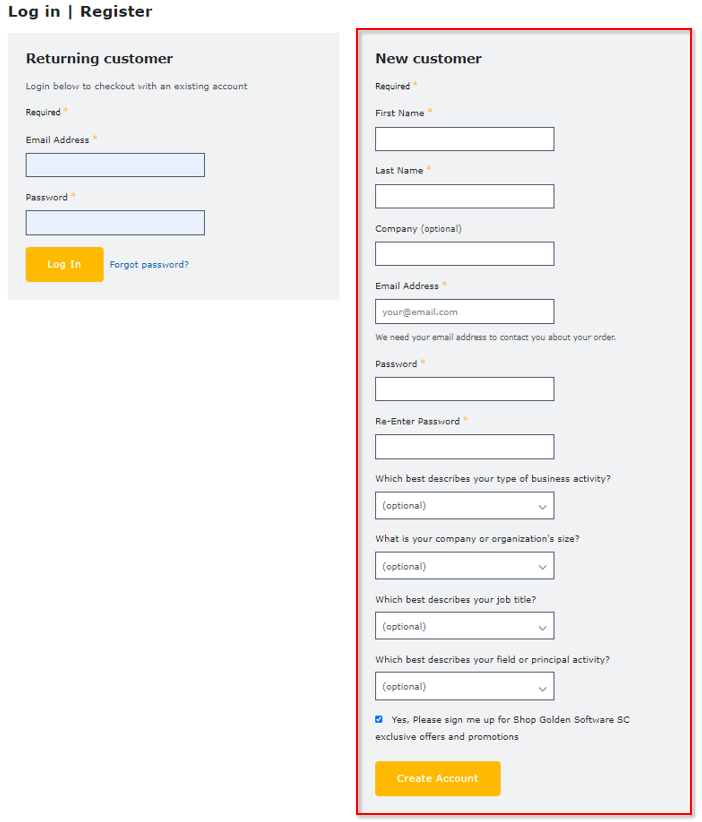 Updated April 2022