How do I know if I have 'active maintenance'?
Golden Software's Surfer and Grapher perpetual licenses come with a one-year software maintenance package. If any of your product licenses are within this maintenance period, they are deemed "Active", and you achieve "active maintenance" which grants you numerous benefits, including any new features and improvements that are included in new releases.
If all your product licenses are marked "Expired" or "Not Renewable", you do not have "active maintenance". Licenses with "Expired" status can be renewed within three years of their expiration date. However, those labeled "Not Renewable" have exceeded this three-year limit and can't be renewed.
For more information on software maintenance, please refer to What Is Software Maintenance And Why Should I Renew?.
To determine if your products have active maintenance:
Log into My Account
Click My Products in the left column
On the My Products page, view your maintenance status for each product
Please note: There are two potential views for this page, depending on how many licenses you own. Both views will clearly show the status of your maintenance under "Status" or next to "Subscription Status:" as shown below in the gold boxes
If any of your products are under active maintenance, then you as a customer also have active maintenance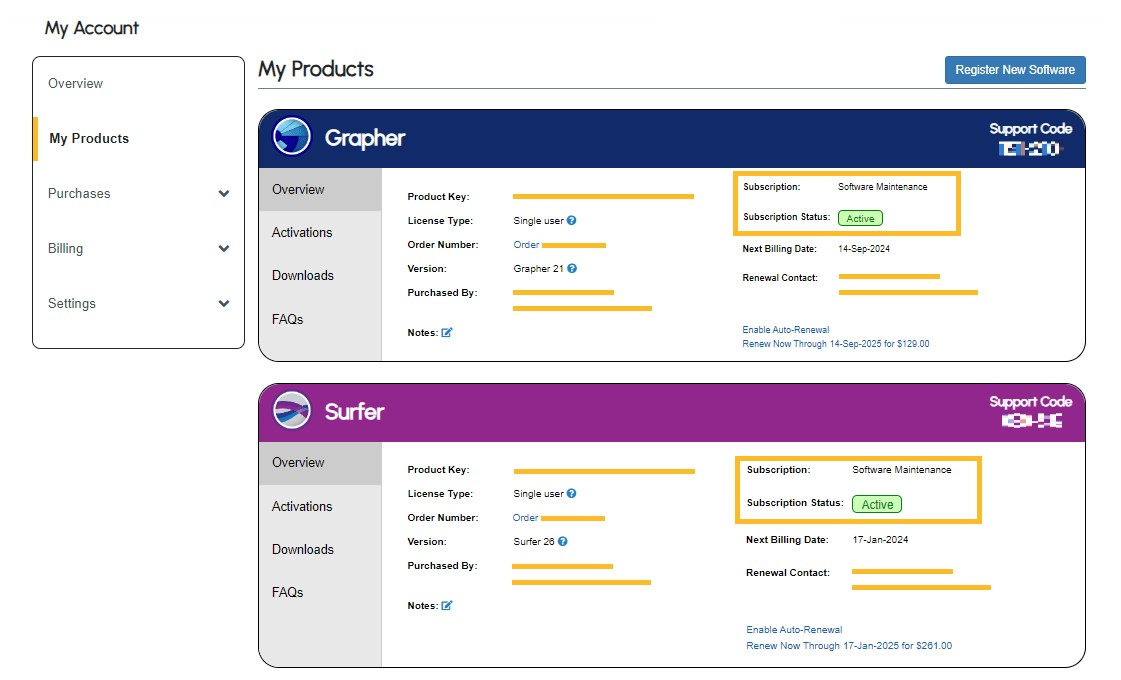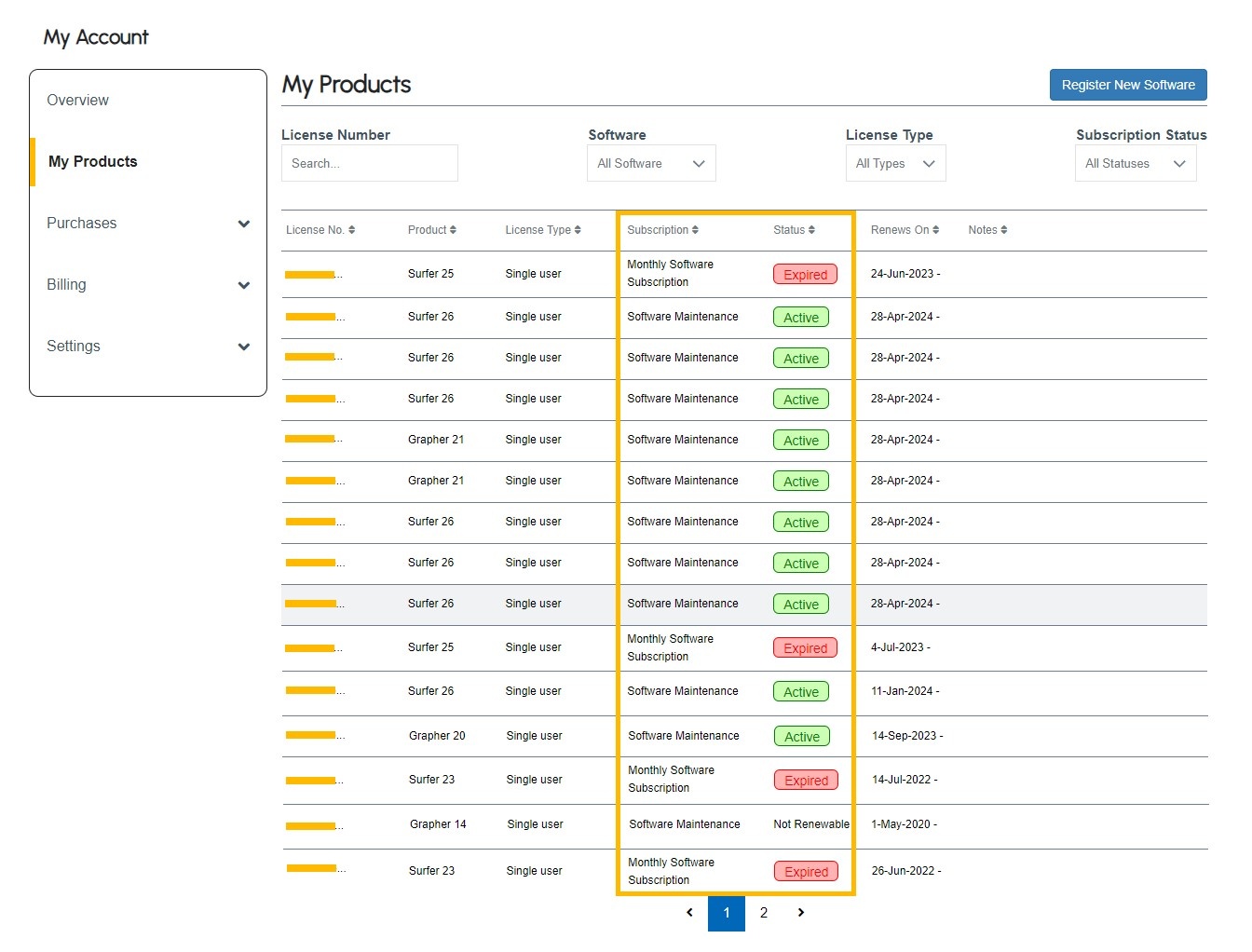 Updated September 2023