When you contact Golden Software support, we may ask you for your support code. The support code allows the support agent to locate your software license, account details, and maintenance status.
Only Surfer and Grapher display a support code. Our legacy products Strater, Voxler, Didger, and MapViewer are not offered with software maintenance and therefore do not require a support code.
A support code is formatted as a six digit number followed by 3 letters like this: 123-456-SSA
Where can I find my support code?
Your support code is listed in two locations inside the software.
In the About dialog:
Open Surfer or Grapher
Click File | About Surfer or File | About Grapher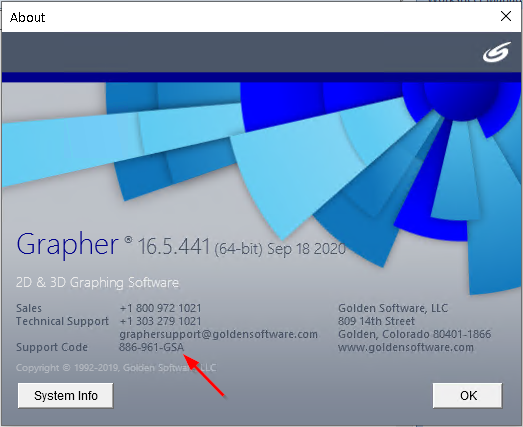 and in the License Information dialog:
Open Surfer or Grapher
Click File | License Info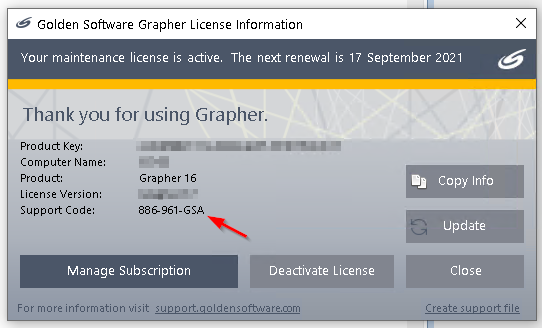 You can also see your support code in My Account on our website:
Sign in to your account at http://myaccount.goldensoftware.com.
Click My Products.
Click on your Surfer or Grapher license to view the detailed license information.

Updated:
January 31, 2022