Legend entries for certain plot types look better when they are larger than their counterparts for other plot types. As such, in the newest release of Grapher Preview, we have added the ability to adjust the size of each legend entry independently from the other entries. To do so:
Select the legend.
Click on the Entries tab in the Property Manager.
In the Individual Entries section, select the desired legend entry from the Entry list.
Change the Sample size method to Custom.
Adjust the Sample size to the desired size.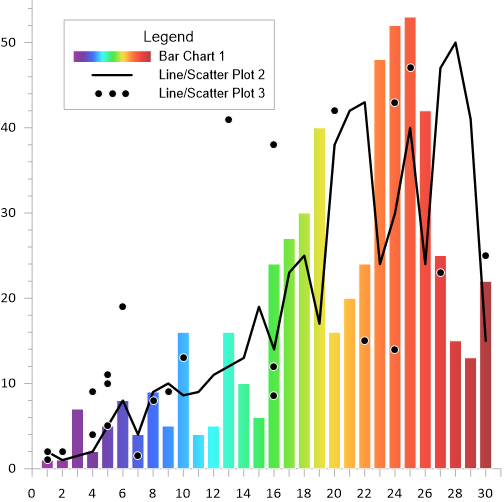 Adjusting the legend entry for a gradient-filled bar chart allows for easier identification of all colors present in the gradient.
Updated March 10, 2020