If you have point data displayed as a Scatter Plot in Grapher, and you've decided that you want to convert that Scatter Plot to a Class Scatter Plot in order to group your points into classes or bins based on some third variable, you can do so in the newest release of Grapher. This will ensure that all of the graph and axis customization you've completed already will be maintained.
Select your scatter plot.
Click Graph Tools | Convert | Plot Type | Class Scatter.
By default, the next numeric column in the data file is chosen for the Class variable. To change this, select the class scatter plot and change the Class variable on the Plot page in the Property Manager.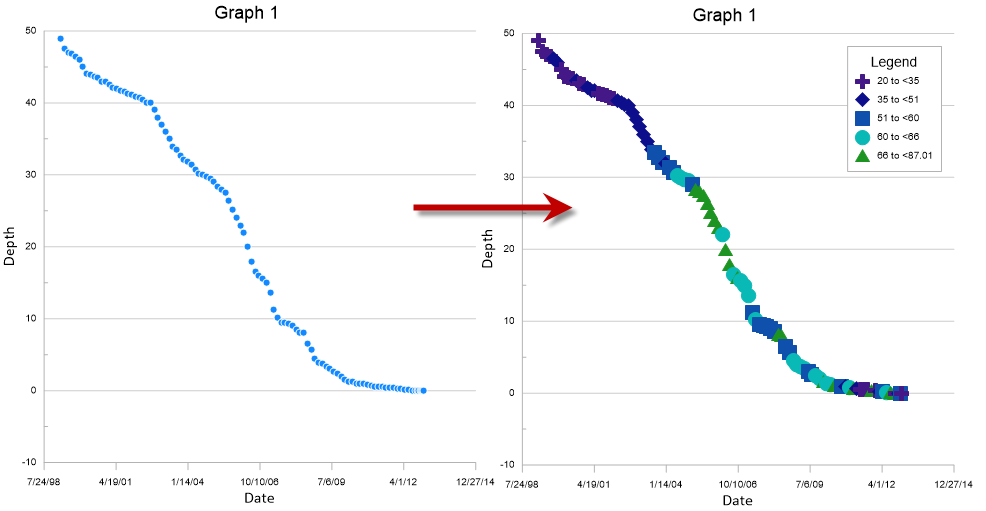 Updated March 10, 2020