Edit the Fit Curve Statistics Display in Grapher
Fit curve statistics inserted into your plot can be edited in the Property Manager or the Text Editor. For example, to adjust the significant digits or decimal places displayed in your fit curve statistics.
In the Object Manager, click the Fit object to select it.
In the Property Manager, click the Plot tab.
Set the Number format field to Compact or Fixed.
Set the Significant digits or Decimal places to the desired number.
Linked statistics inserted using the Insert into plot document command will automatically update. You may also edit their font properties, and rearrange and/or remove them by first selecting the text box, then applying your desired changes in the Property Manager. You can also double click the text box to open the Text Editor and customize your text.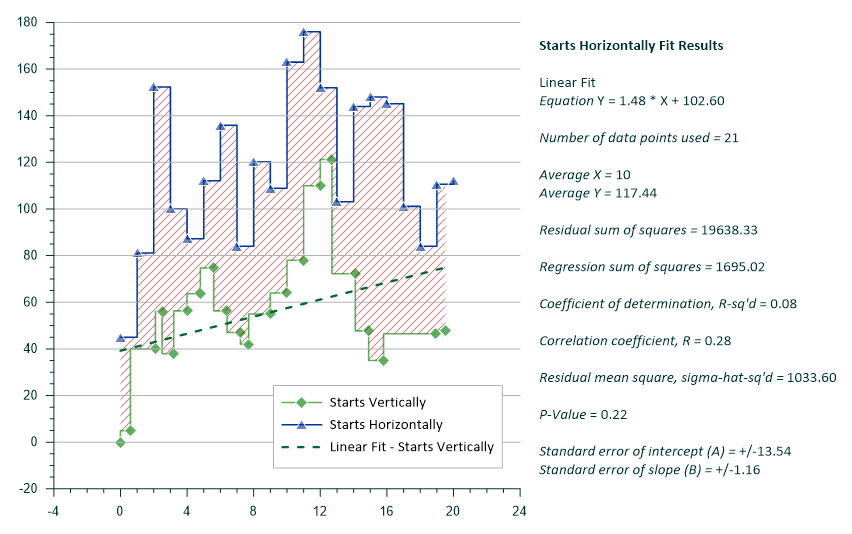 Note that the significant digits adjustments will not update statistics in an open Report window, nor will it update any statistics pasted into a text object using the Copy to clipboard command.
To update your statistics report, close and reopen the report.
To update a text object, delete the existing text object and create a new one.
Updated April 2023