You can easily add error bars to your plots, where the error value can be derived from various parameters. Follow these steps to add error bars to a plot:
In the Object Manager, select your plot.
In the Property Manager, click the Error Bars tab.
Change the Direction to Vertical, Horizontal, or Vertical and Horizontal.
If you wish for the error bars to be drawn in front of the plot, uncheck Draw behind plot.
Set the error bar properties in the General section. If you have selected Vertical and Horizontal, the properties being displayed in the General section are for the direction selected in the Properties to edit field.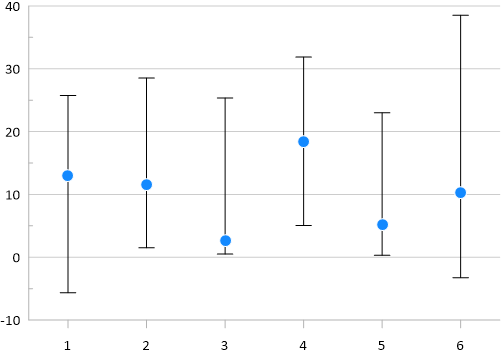 Scatter plot with positive and negative error bars.
Updated July 22, 2019