In order to run a concurrent license, you need a License Manager, which does the back-end task of managing the licenses, and a License Administrator, which is the dialog that interfaces with the License Manager. If you get the following error message, the License Manager isn't running.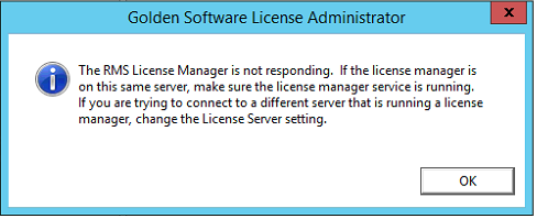 If you uninstalled it, you can download it here and reinstall it. 
If you turned it off, you will need to turn it back on. It is not an application or process, but is a service, so you can follow these steps to re-enable it:
Type "Services" into the Cortana search bar or Windows Start Menu search bar and press ENTER on your keyboard.
Scroll down to Sentinel RMS License Manager.
Right click on Sentinel RMS License Manager and click Start.
Updated April 17, 2018