Floating bar chart or Gantt Charts are often used to visualize data ranges. For example, price change in stocks or begin and end dates for project assignments. To create a floating bar chart in Grapher, follow the steps below.
Click the Home | New Graph | Bar | Horizontal Floating Bar Chart or Home | New Graph | Bar | Vertical Floating Bar Chart command.

Select a data file in the Open Worksheet dialog. You can select a new data file or you can select an open data file in the Open worksheets section.

Click the Open button. A floating bar chart is created using the default properties.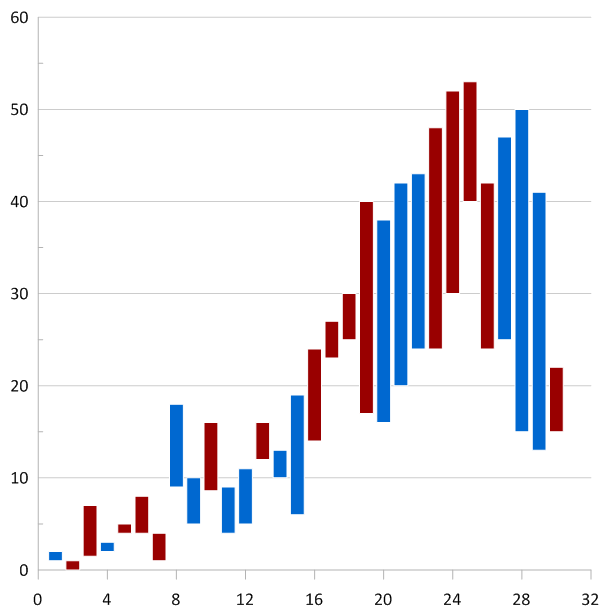 Updated August 2, 2019