Change the page units in Grapher
Grapher allows you to control the page units on each document. To set the page units, click the Layout tab in the ribbon. In the Display section, click Units and select the desired page units from the list. 
Alternatively, click File | Options and then click Rulers and Grid on the left side of the Options dialog. On the right side, change the Page units to the desired units and click OK.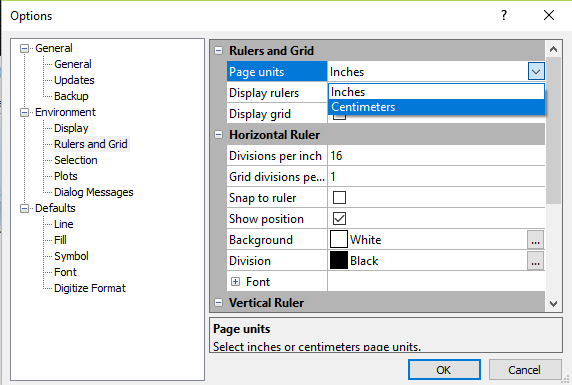 Updated July 22, 2019