Increasing the Vertical Exaggeration stretches or compresses the axes because the Vertical exaggeration control is stretching the entire screen graph display in the Z direction.  When the Vertical exaggeration is changed, it sets the ratio of X and Y scale over the Z scale.  Using this control is typically used for a quick view of a project that requires some vertical exaggeration or when the Axes modules are not necessary or not being displayed.  The stretching affect is shown below on the Z axis.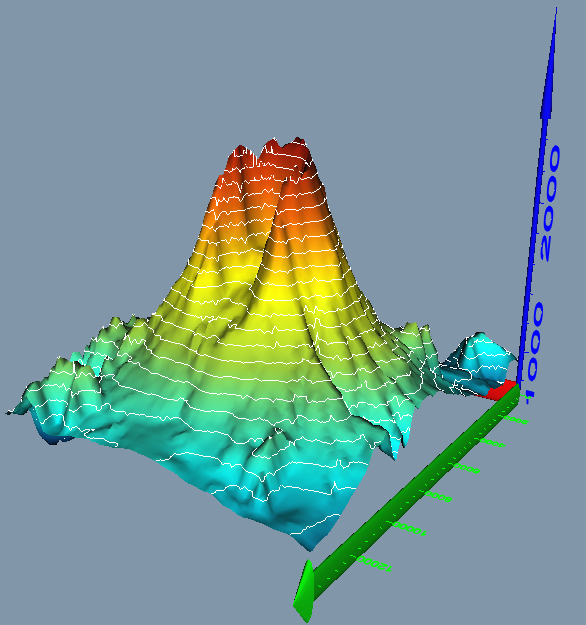 This image is sample file Helens (ContourMap).voxb with a vertical exaggeration of 5. (Found here: C:\Program Files\Golden Software\Voxler 4\Samples)
If you would like to use axes and still use the effect of the Vertical Exaggeration, you will need to use a Transform module. The Transform module performs the scaling on the data instead of stretching the entire scene in the Z direction. The same project is shown below but is scaled using the Transform module instead of the Vertical exaggeration control; notice the difference in the way the Z axis is displayed.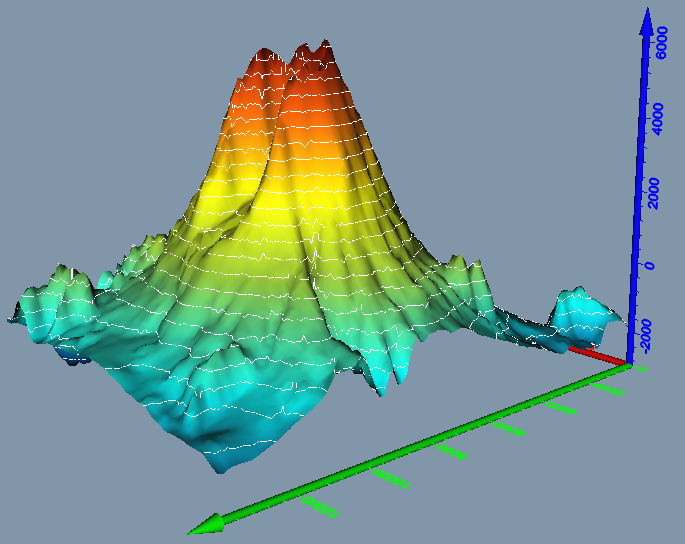 Same file as above, this time with a Transform module where the Z Scale has been set to 5 (click the Transform module in the Network Manager, then in the Property Manager, click the Transform tab.  Type 5 in the Z field).
More information about using the Transform module can be found in Voxler's help.
Updated March 13, 2018