Change the scale of a Surfer profile
The default scale of a profile in Surfer for the X axis is 6" and the Y axis is 1.5". This is unrelated to the units on the X and Y axes.
You can change the scale in the profile properties:
Select Profile in the Contents window.
Click the Scale tab in the Properties window.
Change the scale of one direction; or for proportional scaling, check the Proportional XY scaling check box and change the scale.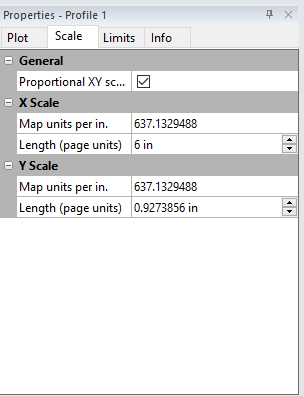 Updated 11/23/2021