3D Voxler Features Now in Surfer
With the release of version 25 and 26 Beta, Surfer now offers much of the 3D functionality that Voxler had! Here is an overview of some key features from Voxler that Surfer now supports:
Voxler had the gridder module and Surfer improves upon it by adding XYZC gridding options to the already existing, legendary Surfer gridding algorithms.
Go to Home | Grid Data | Grid Data and select Data Type: XYZC to get started!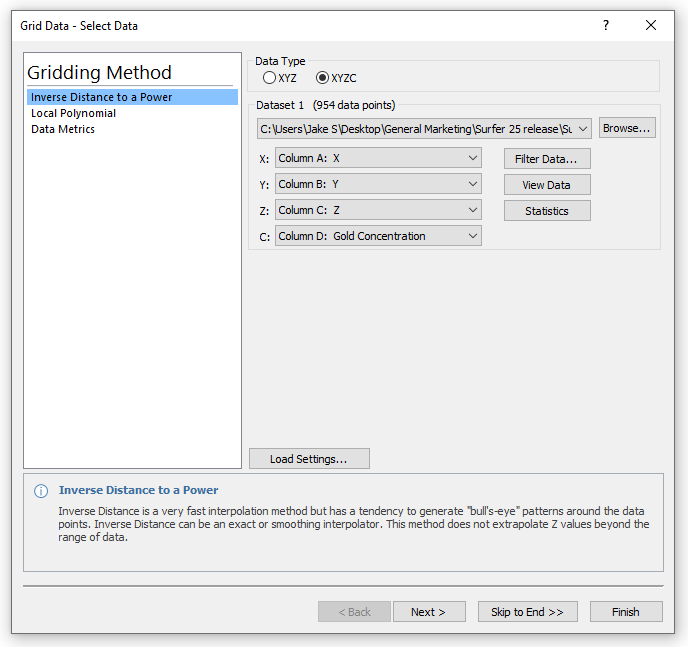 Voxler had the Volrender module, and Surfer now displays Volume Renders created from 3D grid-based maps in the 3D View. Volume renders are automatically generated, and their visibility can be toggled with the visibility checkbox in the Contents window. Use the Properties window to customize color scheme and opacity.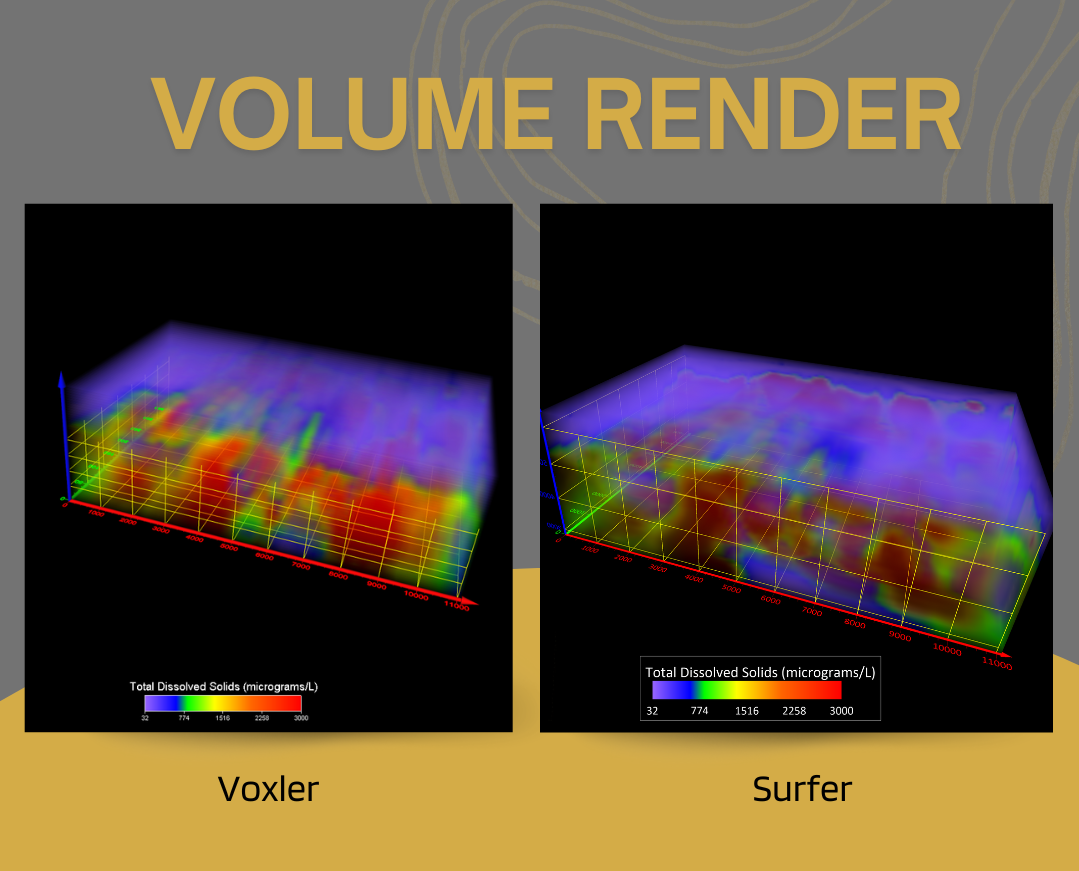 Surfer has the exact same isosurface modeling as Voxler, only with much better graphics! An isosurface shows you exactly where specific C values are in your 3D grid. An isosurface can be created using the 3D View | Tools | Add to 3D Grid | Isosurface command from the 3D View window.



Clipping Plane (Beta)
Voxler had the ability to clip out areas at custom angles, or above/below certain X, Y or Z percentage values. Surfer improves on this by supporting real world coordinate systems, and the clipping plane is associated to the actual X, Y, and Z values in your model.
Image Slice (Beta)
Slice your 3D grids at any angle and visualize the slice as an image. Specify any colors you wish for the image slice. Use a simple slider to move the image through the grid and see how it changes in real time.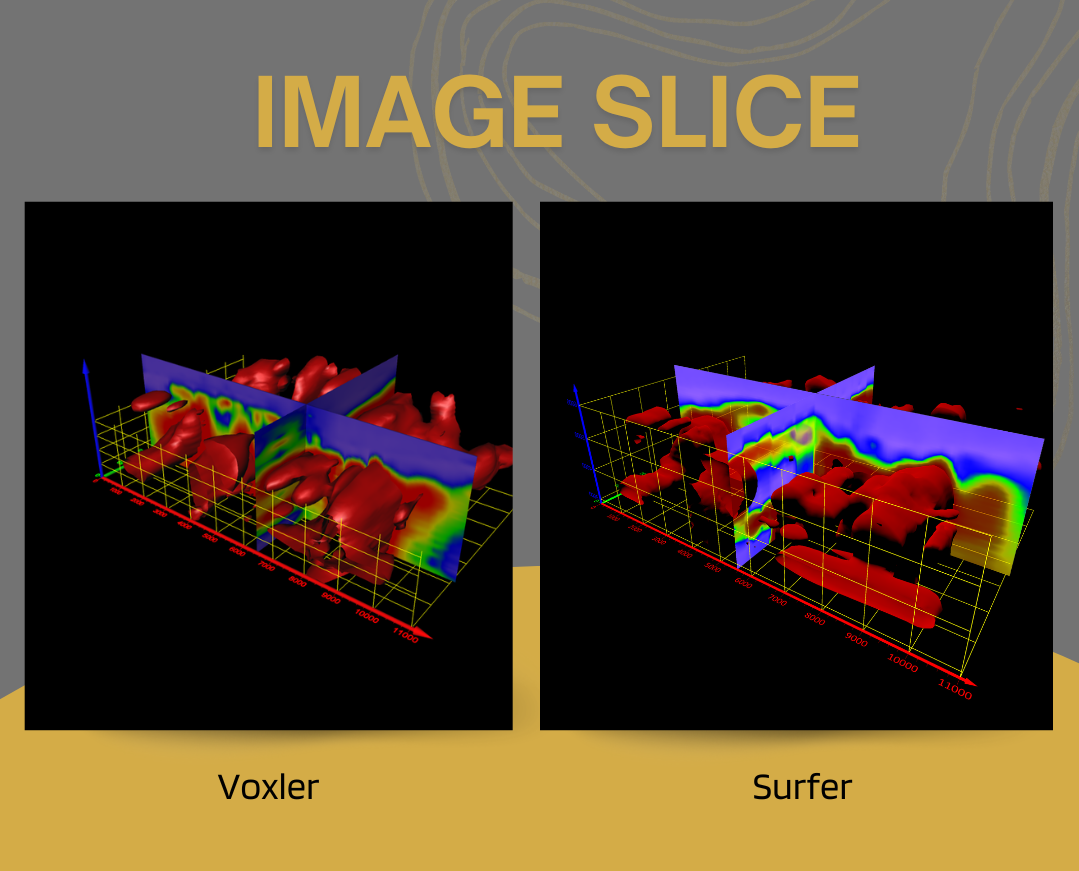 If you have any additional questions regarding these features, feel free to reach out to our technical support team at support@goldensoftware.com!