To create a colored contour map, export it to a KML or KMZ file and open it in Google Earth to see the results:
Open Surfer.
Create the map. For example, click Home | New Map | Contour, select Conifer.grd from the Sample files, and click Open.
If available, the coordinate system information is automatically entered for the Contours layer. In this case, the map is in UTM coordinates.
KML files convert the coordinates of the map to Lat/Long units, if they are not already Lat/Long, so a coordinate system for the map must be specified. To check this, click Map in the Contents window, and in the Properties window click on the Coordinate System tab.
If the coordinate system Name is Unreferenced local system, click the Change button, select the coordinate system for the map and click OK.
Add any color and customizations to the map (see here for instructions).
In the Contents window, uncheck the check boxes next to Right Axis, Left Axis, Top Axis and Bottom Axis.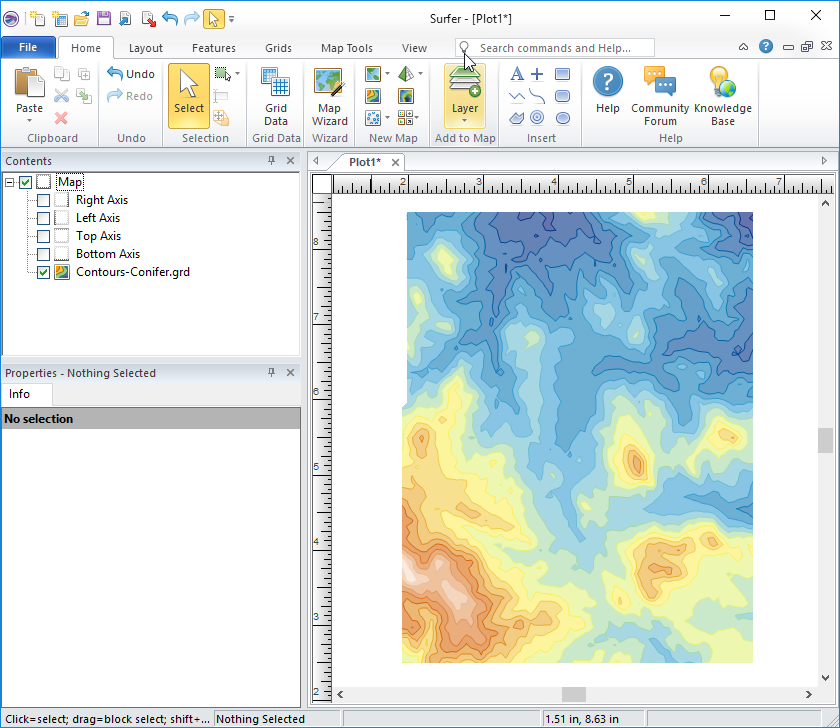 Create your map with a specified coordinate system, color and transparency, ready for export to Google Earth.
Click File | Export.
Give the file a name, change the Save as type to KML Google Earth KML, and click Save.
Click OK in the Export Options dialog and the KML file is created.
Open Google Earth.
Click File | Open, select the KML file, and click Open. The contour map is loaded and displayed over the aerial photo. The color and transparency properties are retained.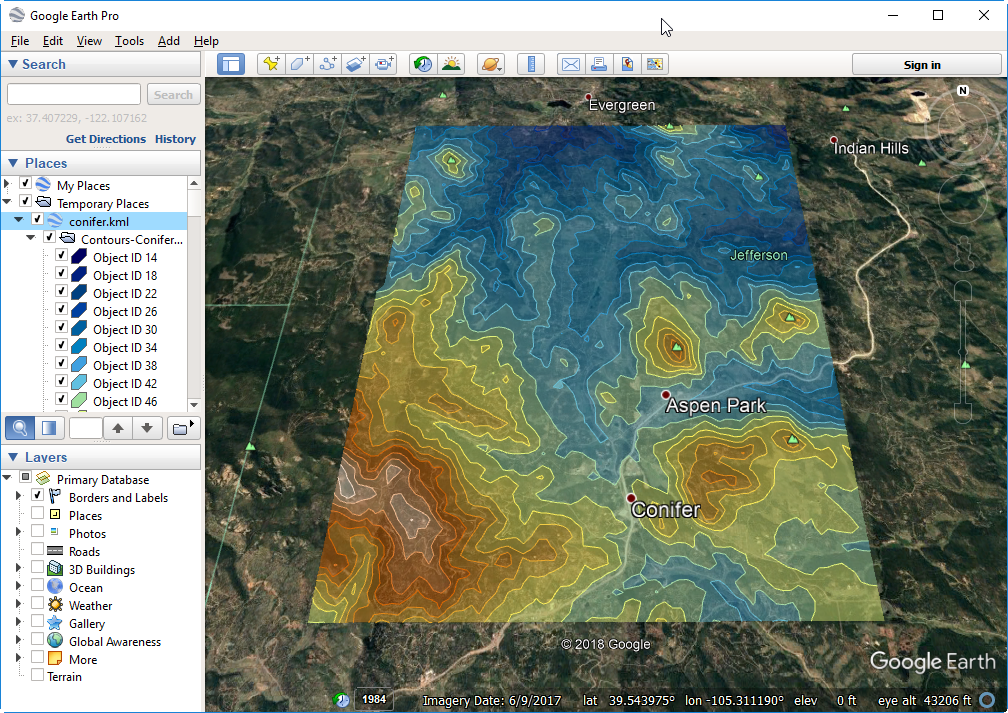 Open the KML file in Google Earth and the map is automatically placed in the correct location over the aerial image.
Updated December