A wind diagram has bins that go from 0 to 360 by default, but the starting angle can be adjusted as needed.
Let's say your bins are in 22.5 degree increments and you wish to have the first bin centered over 0.
In the Object Manager, select the wind chart.
On the Plot tab in the Property Manager, set the Start angle to 348.75.
Change the Bar width to 22.5.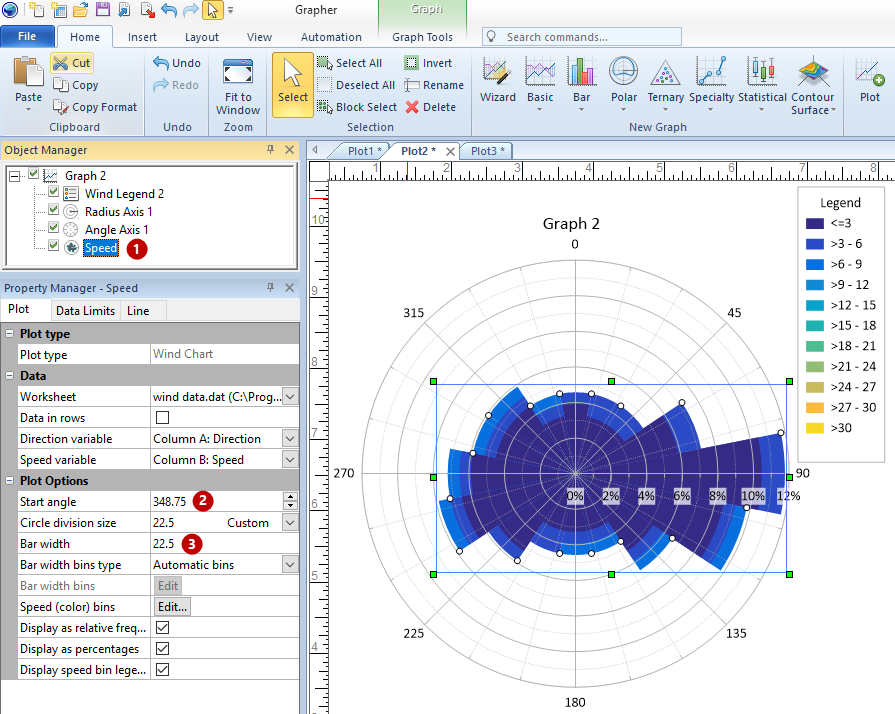 Example Grapher wind chart with a bin crossing 0 degrees
Updated March 2023