Yes, you can download grid data like DEMs or elevation data from within Surfer. To do so:
Click the Home | New Map command for the grid-based map type you wish to create (eg. Home | New Map | Contour).
In the Open Grid dialog, click the Download button to open the Download Online Grids dialog.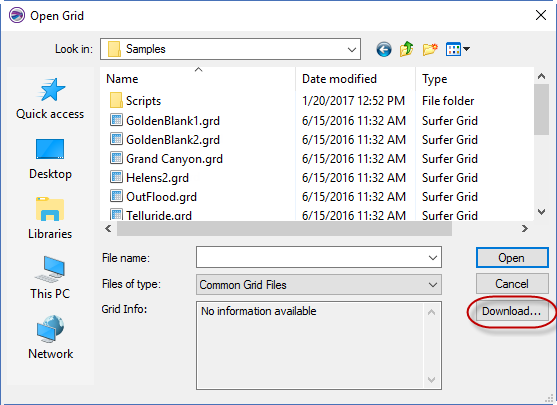 Either select a layer from one of the servers in the Terrain Data category, or load your own WCS server using the instructions here.

Note: You can select an image from a WMS or OSM server, but it will not contain relevant z information, so it is not recommended.

Note: If you select a vector layer from a WFS server, you will see this message in the Select Grid Resolution to Download section: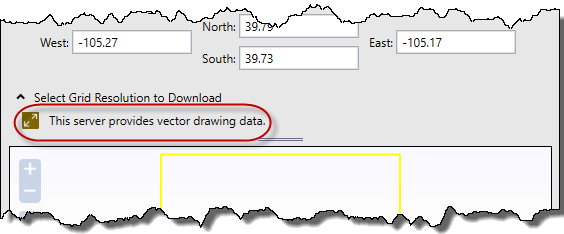 If you miss this message, when you click OK you will see this error: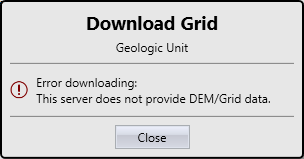 Choose the area to download from the Select Area to Download section.
If allowed, chose a resolution from the Select Grid Resolution to Download section.
Click OK to download the grid and create the grid-based map.
Updated November 12, 2018