Filter data in Surfer's Grid Data dialog
Surfer's data filter allow you to filter data by X, Y, and Z variables as well as any column in the worksheet containing numeric data.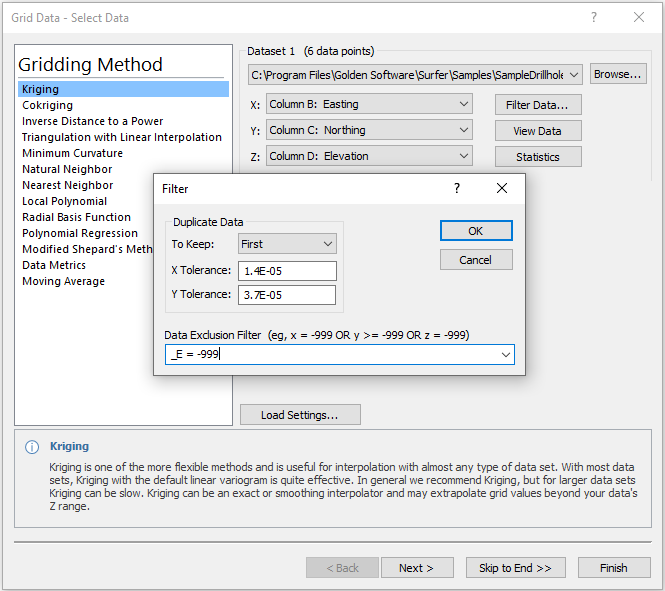 The Filter dialog accessed by clicking Filter in the Grid Data dialog
To filter data by a worksheet column during gridding, follow the steps below.
Click Home | Grid Data | Grid Data.
On the Select Data page of the dialog, click Browse, select your data file and click Open.
Assign the X, Y, and Z columns and then click Filter Data.
In the Filter dialog, enter the desired expression such as _E = -999. Where E is the desired worksheet column. The underscore differentiates worksheet columns from standard X, Y, or Z variables.
Click OK.
In the Grid Data dialog, set the gridding parameters as desired.
If desired, click Statistics to verify the filter is applied as desired.
Click Finish on the Output page to create the grid file.
The same filters can be applied in the worksheet using the Data | Data | Spatial Filter command or when creating a variogram using the Grids | New Grid | Variogram | New Variogram command.
Related articles:
Updated November 2021